I'm not the only one who's been busy in the kitchen. Look at what my dad whipped up yesterday!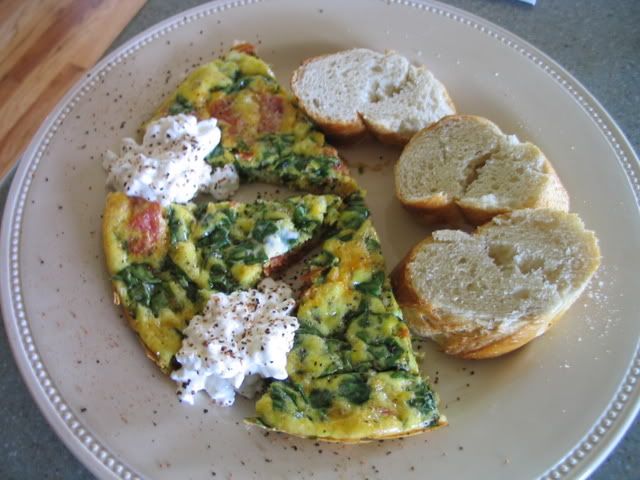 My dad has an amazing green thumb, and over the past several years he has really enjoyed growing garlic. He learned early on that garlic scapes are delicious, with a myriad of uses, and he began gifting them to his neighbors because there was no way he could keep up with all of them on his own. I didn't know about scapes, but evidently they're all the rage in the culinary world these days. I read about them
here
, and it sounds like you have to remove the scape in order for your garlic bulb to grow, so its' one of those win-win situations...you harvest the delicious scapes, AND your garlic grows. Nice!
My dad made this awesome
spinach and garlic scape frittata
, which makes me wish that I lived closer to my parents, and that I still ate dairy. ; ) This isn't something that I made myself, but I still felt it merited posting here, just so I could brag on my dear old dad.