These make a great side dish, and are really easy and quick to throw together.  Just be sure to plan ahead to allow for the baking time.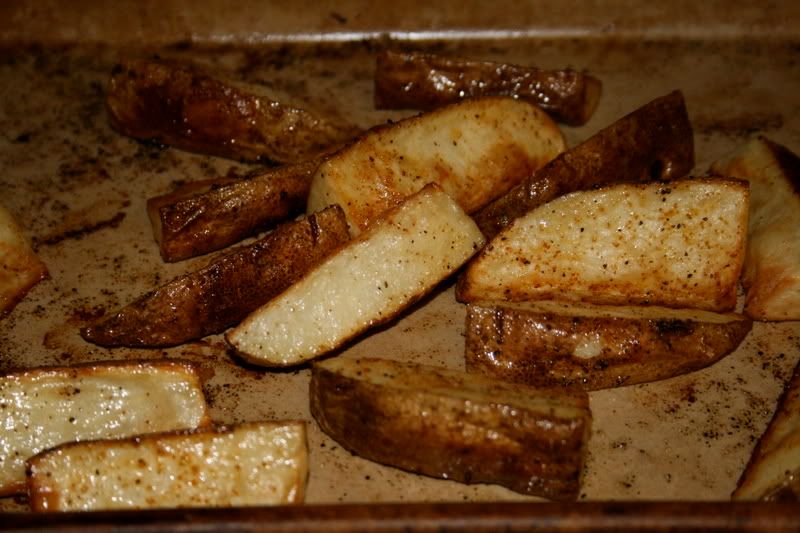 Spicy Cajun Potato Wedges
2 pounds potatoes, cut into wedges
2 Tbsp olive oil
2 tsp ground cumin
1 tsp hot chipotle chile powder
1/2 tsp oregano
1 tsp salt
1/4 tsp freshly ground black pepper
Preheat oven to 375. Lightly grease a large baking pan with cooking spray.
Toss potatoes with olive oil.  Arrange potatoes in a single layer on prepared baking pan. 
In a small bowl, combine cumin, chipotle chile powder, oregano, salt and pepper -- or just short-cut it and use cajun seasoning.  Sprinkle evenly over potato wedges.
Bake in the preheated oven until crispy, turning occasionally, about 40 minutes.