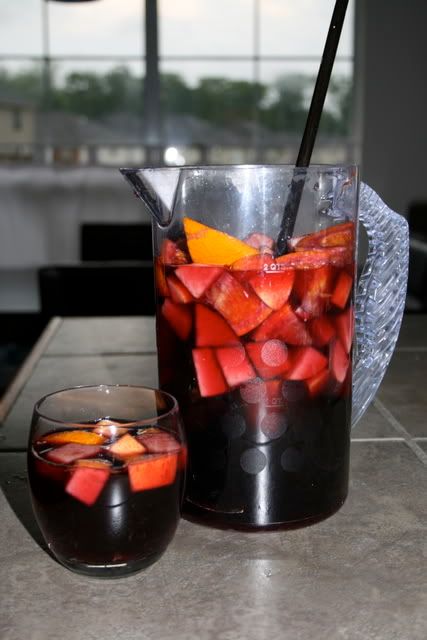 Sangria
Fruit: at minimum, 2 oranges (one sliced, one squeezed), 1 apple and 1 lemon (sliced). Sliced peaches, bananas, pears or melon are also good.
1/2 cup sugar
1 cup Triple Sec
1 bottle cheap red wine
1 stick cinnamon, if desired
Mix fruit with sugar and Triple Sec; add wine. Add cinnamon stick, if desired. Let sit for at least 2 hours.
Optional: Before serving, add 1 cup 7-Up, Sprite or club soda, or 1/2 cup brandy.