We've had a whole weekend of 4th of July celebrating! Thursday we bought fireworks for the kids, and had an absolute blast firing them off our back porch. I haven't done fireworks since I was 15, and we all had SO much fun! Friday we went over to my mother-in-law's house for the afternoon, then late that evening we set off the rest of our fireworks. We found out that they're illegal in our city (although we're not sure if we are within city limits or not), but you couldn't tell it from the rockets' red glare all over our neighborhood. I couldn't believe how many people were doing fireworks -- and huge ones, like professional display quality. I had no idea you could even buy those! We got one really nice one for free because an employee was tossing it to someone else when we were shopping, and she aimed badly and it hit Brad instead. She felt bad, so she said we could have it for free. Ok! It shot off 36 incredible exploding, spinning fireworks. So cool! Our whole neighborhood was shrouded in smoke from the collective fireworks displays by the time we finally went to bed. Crazy, but oh, so much fun!
Today we're going to Brad's aunt and uncle's house for a 4th of July BBQ pool party, which I'm sure will be equally as much fun. I made several goodies to bring along.
Another batch of sorbet, this time adding some lime juice to the pineapple-orange-ginger mixture. Yum!
And this big bowl of vegan potato salad, using a horseradish vinagrette instead of mayonnaise. Oh, baby!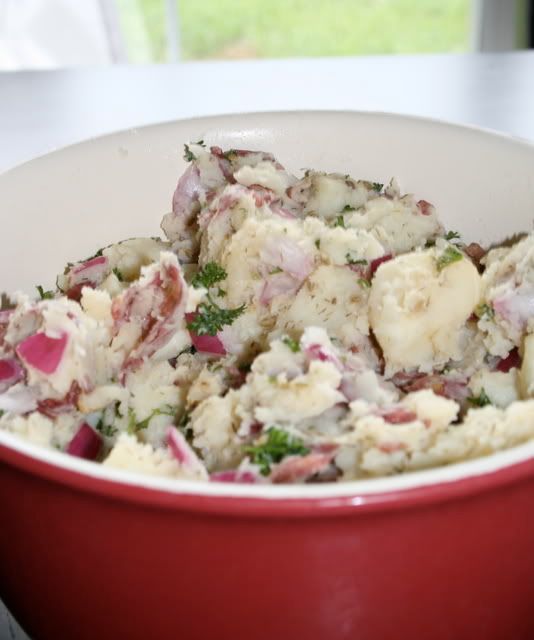 And a big fruit pizza, veganized so I can eat it, too. Can't wait!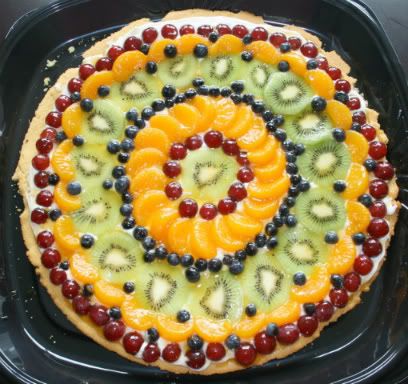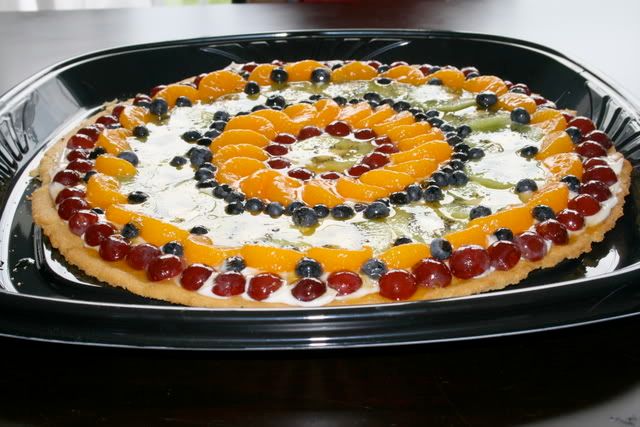 And we're off! See you tomorrow!