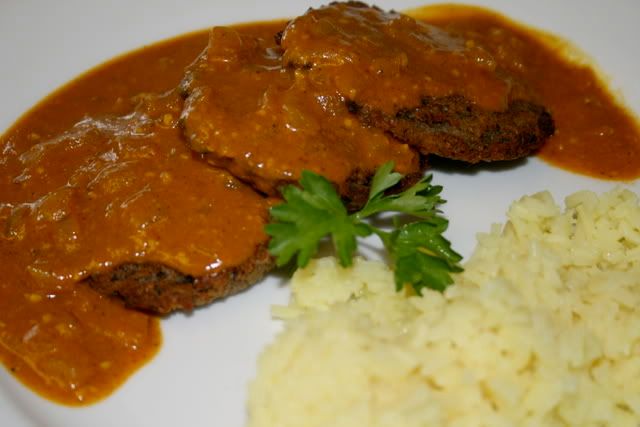 Buoyed by my success with the
vegetable korma
several weeks ago, I decided to try another version of korma sauce, with vegetable kofta. This was my first time making kofta, and it went fairly well. In my search for a kofta recipe, I came across dozens of variations. I don't know which would be best, but
this one
got good reviews, and didn't seem too difficult to make.
I adapted the recipe somewhat, and used black beans instead of adzuki, simply because I had several cups of leftover, unseasoned black beans in the fridge from earlier this week. The mixture was really, really thin, so I also added some vital wheat gluten to help it come together a little more. They took much longer to bake than the original recipe stated, so I smooshed them into patties to speed the cooking time. It's not authentic, but it worked, and this way we can use the leftovers on sandwiches, sort of like black bean burgers.
Next time I'd like to try one that contains more vegetables, just to see how it differs in taste. These would be vegan if not for the egg. I would have left it out, but never having made these before, I wanted to at least try it that way first. Be sure to
click here to see the korma sauce recipe
.
And in case you're wondering, the kids didn't eat this. It was too spicy for them, so instead they had a classy dinner of Kraft mac & cheese with tuna fish. Aren't they cute?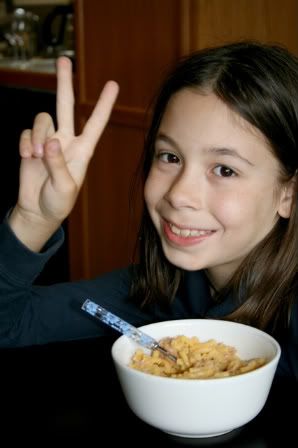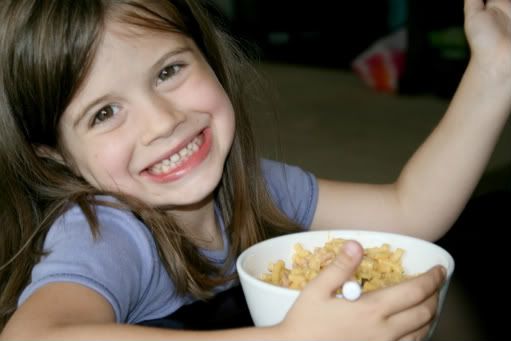 Vegetable Kofta
1 cup bulgur
1 14-oz can vegetable stock, plus enough water to make 2 cups
2 cups cooked black beans, drained
1 medium onion, finely diced
2 Tbsp vegetable oil
3 cloves garlic, minced
1 cup bread crumbs
1 cup soy milk
1 tsp ground coriander
1 tsp cumin
2 Tbsp chopped cilantro (I used parsley because it's all I had)
1 egg, lightly beaten
salt and pepper
Combine bulgur and vegetable stock/water in a small saucepan over high heat. Bring to a boil; reduce heat and simmer about 20 minutes, until liquid is absorbed. Set aside.
Combine remaining ingredients in the bowl of a food processor. Pulse to mash the beans and combine thoroughly. Stir in bulgur. Cover and refrigerate one hour, or until firm.
Preheat oven to 425. Grease a baking sheet with cooking spray, or line with foil and spray with cooking spray. Form mixture into balls and place on baking sheet, pressing down gently to form thick patties. Brush tops with vegetable oil. Bake 15 minutes. Flip over, brush again with oil, and bake 10 minutes further, until brown and crispy.