Brad's away this weekend, drilling with the Navy Reserves, so I'm home with the kids for two days. It's amazing how quickly I've forgotten what it's like to parent solo. It's been wonderful having Brad home for the past four months, but I'm realizing how spoiled I've become. The kids were about to drive me nuts today, so we went to the store, picked up some chocolate, strawberries, pretzel rods, bananas, sprinkles and popsicle sticks. We came home, melted the chocolate, and started dipping.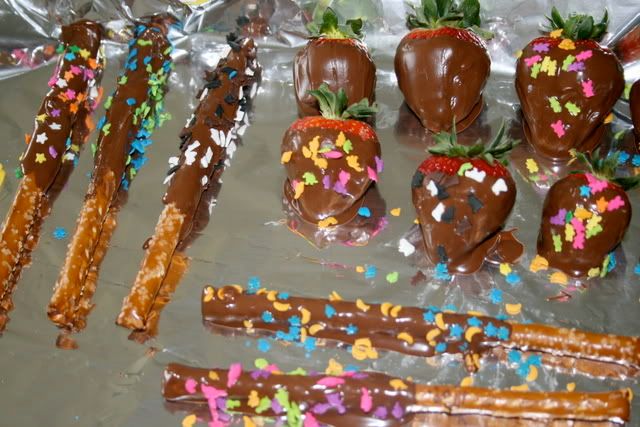 Fun! If it were just me, I would have done something a little more grown up, like drizzling white chocolate over the milk chocolate. Or spiking the chocolate with bourbon. But this was all about the kids today, so I let them take the lead, and that's why nearly everything is covered in rainbow sprinkles.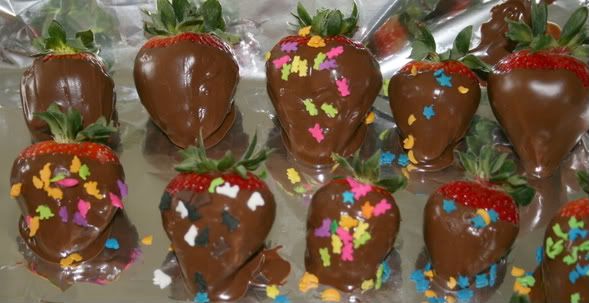 So if you find yourself bored, melt some chocolate and start dipping! It's fun!
And what to do with the leftover chocolate? We smeared it on some pancakes leftover from breakfast, topped with sliced strawberries, then folded them and scarfed them down. Chocolate strawberry tacos. Yummy!