Here's a quick and simple side dish that tastes great and goes with just about anything!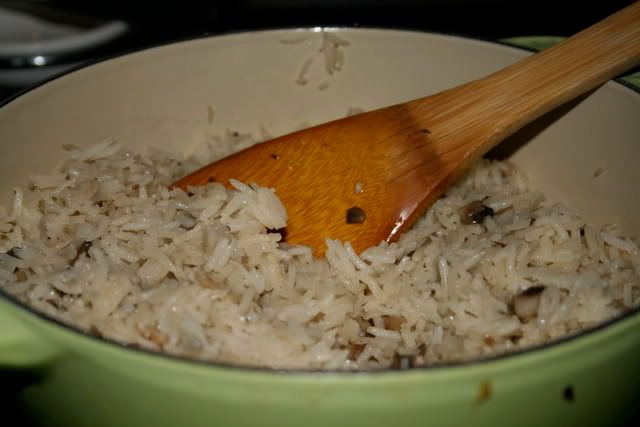 Almond, Shallot & Mushroom Rice Pilaf
2 Tbsp olive oil
1/2 cup slivered almonds
1 small shallot, diced
1/2 cup coarsely chopped mushrooms
1 cup long-grain rice (I used basmati)
2 cups water
1/2 tsp salt
Heat oil in a medium saucepan over medium-high heat. Sautee almonds shallots and mushrooms for 1 to 2 minutes, until they just begin to brown. Add rice and stir for 2 minutes to brown lightly. Add water and salt; stir to combine. Bring to a boil, then reduce heat, cover and simmer for 20 minutes. Fluff with a fork before serving.