Ok. So I didn't actually cook last week. Granted, there were only two nights that I was even going to be able to cook due to our schedule, but I think we just ended up eating veggie burgers or cereal those days (I honestly don't remember), but I seriously AM determined to do some cooking this week!
I did make some cute cookies on Thursday for a Halloween baking swap at work. Check them out! Unfortunately, though, I didn't get to eat any because they weren't vegetarian. They're just made from a chocolate cake mix, eggs, peanut butter and water. I bought the cheapo, local, generic cake mix, which I was really excited to see did not contain dairy, only soy. Hooray, right? WRONG. Upon closer look, after the cookies were in the oven, I discovered that the cake mix contained vegetable shortening, "including one or more of the following: beef fat, lard, tallow". Ugh!
But they sure were cute, weren't they?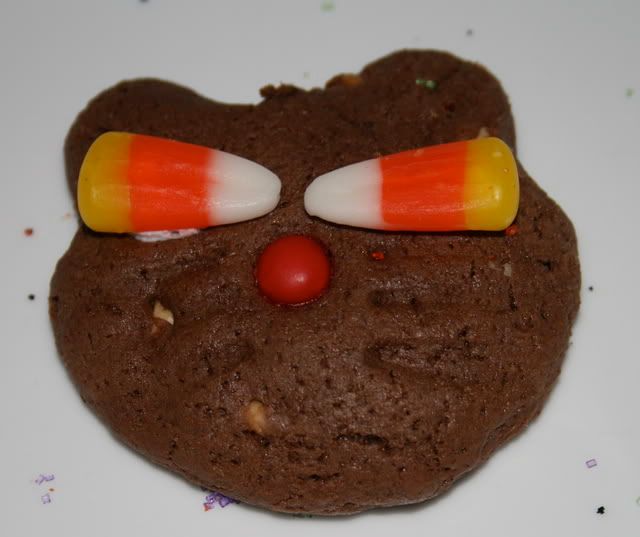 And as long as we're on the topic of cookies, I just have to share some really neat cookies that Lydia, my 10 year old, decorated at our friends' house. Aren't the adorable? I love how she did the eyes! She made them with frosting and black confetti sprinkles. Clever!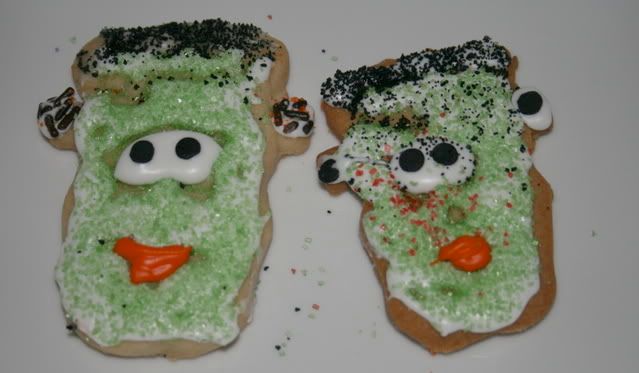 These pumpkins look like Veggietales!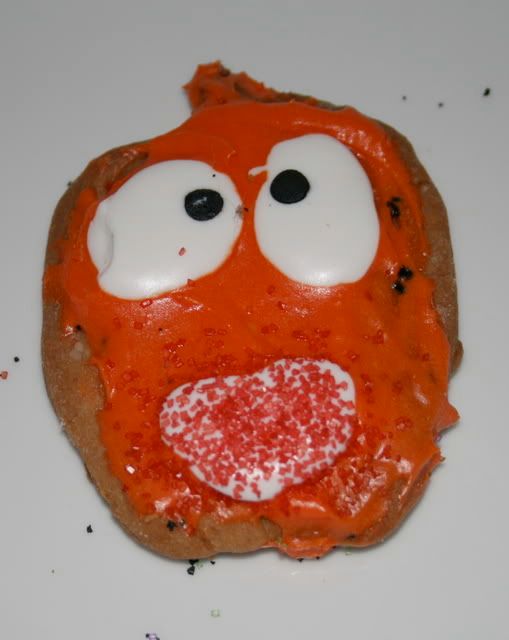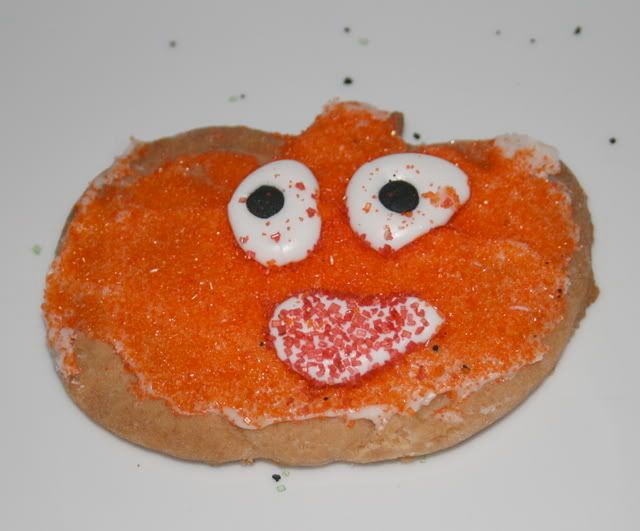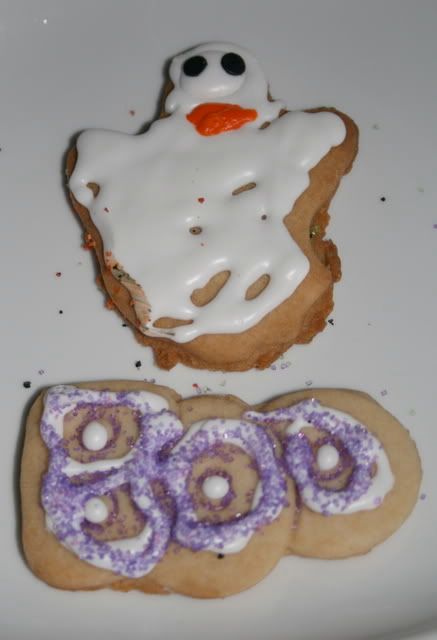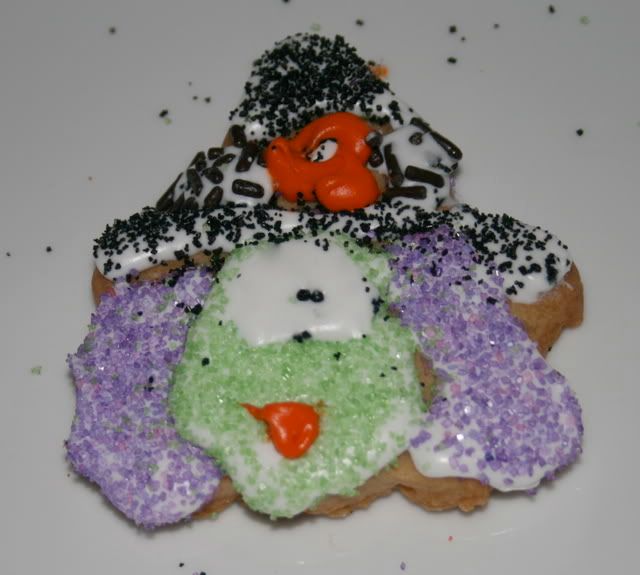 And now for my menu for this week!
Sunday - veggie burgers
Monday - we have class, so we'll eat on campus (either vegetarian sushi or a veggie burger)
Tuesday - Cold noodle salad with peanut sauce
Wednesday - Margarita night with girls from work (fun!)
Thursday - Stir-fried sesame veggies with jasmine rice
Friday - Gnocchi with herb sauce, french bread, spinach salad
Saturday - not sure yet if we're going to the game, watching it at home, or going out to watch it somewhere