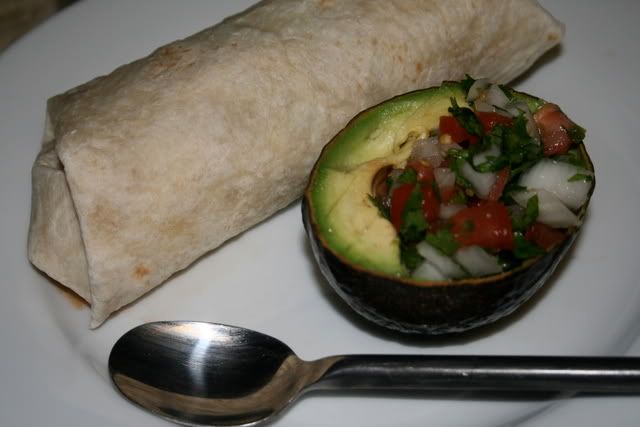 What a satisfying dinner tonight! I have really been missing fresh foods, so tonight's dinner was particularly enjoyable. I'm so glad to have power again! Earlier today I mixed up a quick batch of pico de gallo, and for lunch I had a flour tortilla wrapped around a big ol' scoop of pico de gallo.
The burritos this evening were simple...just some canned pinto beans, drained, rinsed, and heated with a little chili powder and cumin; corn browned with chili powder; as well as sauteed onions, pico de gallo, and avocado, all wrapped up in a big flour tortilla.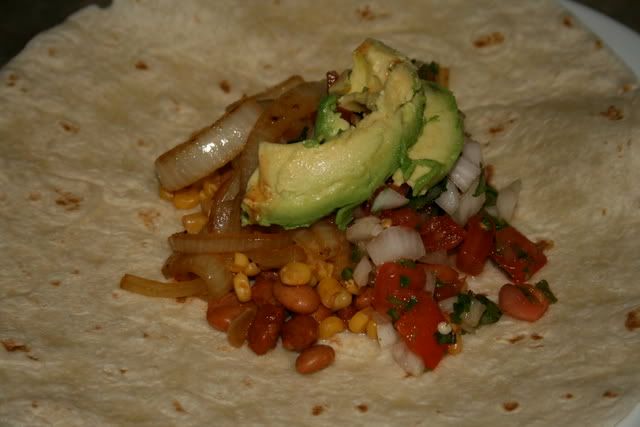 On the side, I had one of my favorite treats: an avocado half, lightly sprinkled with salt, and filled with a bunch of fresh pico de gallo. Just dig in with a spoon, and eat it up. Delicious!