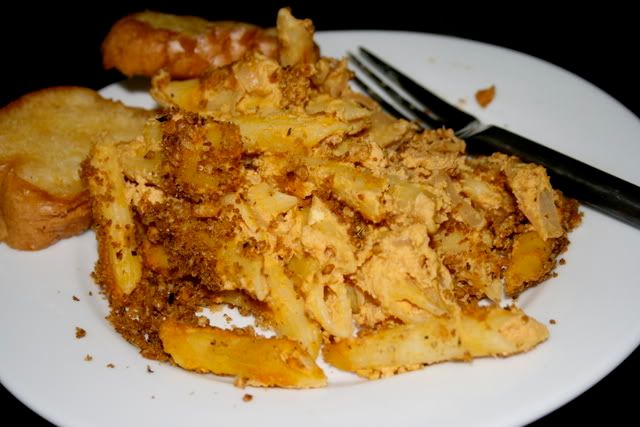 Yet another fabulous Veganomicon recipe! This is another that I've been wanting to try for a long time, but that Brad would never go for. He doesn't like pumpkin in any capacity, so I've put it off until now, knowing that my mom would be all for it. It was awesome to have my mom's help in the kitchen. She's the one who taught me to cook when I was younger, and is a foodie just like me. I loved cooking with her tonight!
And this pasta...it's to die for. As with my previous Veganomicon posts, I'm not going to share the recipe with you. I know others have, but I just don't think it's cool to do so. I strongly urge you to go pick up a copy of this cookbook. It's not let me down yet!
This recipe was my first time making a vegan ricotta substitute, which turned out beautifully. I honestly can't believe that tofu, cashews, olive oil, lemon juice and some seasoning can taste like ricotta. What a find! The ricotta is mixed with pumpkin, caramelized onions, and spices, then tossed together with the cooked pasta. On top are some gorgeous toasted bread crumbs and walnuts.
Good golly, this recipe is amazing!